Promescent Delay Spray in Pakistan
Unique Formula - Promescent Is A Topical Male Lidocaine Formula With Rapid Absorption Technology That Enables Men To Control Penile Sensitivity In Order To Achieve Optimum Sexual Performance
Easy To Use -
The Spray Is Applied 10 Minutes Before Sex. Promescent Doesn't Require A Prescription. Because The Dosage Can Be Adjusted To Your Penis Sensitivity And State Of Arousal, You Are In Control
Maintain Sensitivity - Developed With A U.s. University's School Of Pharmacy, Promescent Is The Only Product On The Market That Absorbs Below The Skin Where The Nerve Endings Are Located
Great For Your Partner Too - The Spray Is 100% Fda Compliant And Will Not Transfer To Your Partner, Leaving You Both Free To Enjoy Fun And Satisfying Sex
Low Cost Per Use - Would You Pay Just A Few Dollars For Great Sex? Give Promescent A Try, And We're Confident That You'll Come Back For More! Add Promescent To Your Cart Today!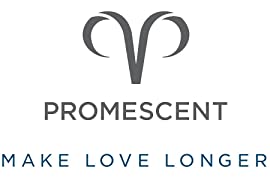 80 Percent Of Women Wish Their Partners Would Last Longer In Bed - Promescent Makes That Wish A Reality!
Imagine Longer Love Making Sessions Where You're Both Totally Satisfied. Imagine More Control Than Ever With An Added Bit Of Confidence In The Sack. It's Now Proven - You Can Make Love Longer With Promescent, The Only North American Clinically Proven Climax Control Spray.
How Does It Work?
Promescent Works By Absorbing Into The Skin Of The Penis To Reach The Nerves That Trigger Ejaculation. By Numbing These Nerves, The Spray Can Delay Ejaculation.
Individuals Should Apply The Spray To The Penis At Least 10 Minutes Before Beginning Intercourse. This Timing Allows The Product To Absorb Into The Penis Fully And Take Effect. It Also Ensures That The Spray Does Not Transfer To The Person's Partner And Reduce Their Sensitivity.
Individuals Can Adjust The Dosage Of Promescent To Their Individual Preferences And Sensitivity Levels. The Effects Of The Spray Can Last Up To 60 Minutes, Depending On The Dosage.

Promescent Delay Spray Is It Effective?
According To Anecdotal Reports And A Limited Number Of Studies, Promescent Appears To Delay Ejaculation Effectively For Some People.
A 2016 Studytrusted Source Consisting Of 91 Men Indicates That Promescent Increased The Ejaculation Latency Time, Or The Time From Stimulation To Ejaculation, Plus The Quality Of Sexual Experience, And Perception Of Partner Experience.
The Study Participants Self-reported Their Experiences After 14 Days Of Product Use.
The Average Ejaculatory Latency Time Increased From 6.81 Minutes Without Promescent Spray, To 11.16 Minutes Following Product Use.

How Should I Apply Promescent Delay Spray?
Applying The Premature Ejaculation Delay Spray Is Quick And Easy – In Fact Over 95% Of Our Users Agree That Application Is Simple And Does Not Interfere With The Overall Sexual Experience.
Step 1: Shake The Bottle Gently Before Each Use.
Step 2: Apply 3-10 Sprays To The Most Sensitive Parts Of The Penis. This Consists Of The Frenulum, As Well As The Underside Of The Glans (Head) And Shaft Of The Penis.
Step 3: Wait 5-15 Minutes Or Until The Treated Area Has Dried Completely.
That's It! It's Really That Simple.
Tip #1: Try Different Amounts Of Spray Until You Find What Works For You. Some Of Our Users Only Need 1-2 Sprays To Get The Job Done, While Others Need Upwards Of 6-8 Sprays.
Tip #2: Hold The Bottle At A 90-degree Angle When Priming The Bottle And Spraying On The Penis.
Uip #3: Don't Forget To Remove The Small White Break Tab When You Get Your New Bottle Of Promescent.
Tip #4: If You Know Intercourse Is Going To Happen Within The Hour, But Don't Want To Apply Just Before Hand, You Can Apply A Few Extra Sprays So That It Will Last Longer. Promescent Can Last Up To An Hour Depending On Dosage.
Check Out This 2-minute Video For In-depth Training On How To Apply The Premature Ejaculation Spray.
Promescent Delay Spray Price in Pakistan
Promescent Delay Spray In Pakistan, Promescent Delay Spray In Karachi,promescent Delay Spray In Faisalabad,promescent Spray In Rahimyar,promescent Delay Spray In Gujranwala,promescent Delay Spray In Sahiwal,promescent Delay Spray In Bahawalpur,promescent Delay In Hyderabad,the Primary , Premature Delay Spray In Pakistan, Premature Delay Spray In Karachi, Premature Delay Spray In Lahore , Premature Delay Spray In Faisalabad, Premature Delay Spray In Rawalpindi, Premature Delay Spray In Gujranwala, Premature Delay Spray In Peshawar, Premature Delay Spray In Islamabad, Purpose Of Pe Spray Is To Slightly Desensitize The Man's Penis During Intercourse. This Allows The Man To Last Long Enough To Bring His Female Partner To Climax ,several Components Make For A High-quality Delay Spray, Effective Spray Technology. Provided The Spray Applicator Is Well-made, Users Get The Right Amount Of Desensitizer Evenly Dispersed On The Penis When Using A Spray Premature Delay Spray In,promescent Spray Price In Pakistan,imported Delay Spray In Pakistan,herbal Delay Spray In Pakistan,best Delay Spray In Pakistan,promescent Daraz,promescent Delay Spray Reviews,promescent Spray In Karachi,how To Use Delay Spray With Pictures,